DEREK FREY

Filmmaker Derek Frey has a long and successful working relationship with director Tim Burton, joining Tim Burton Productions in 1996 on Mars Attacks! and helming the company since 2001. Frey is currently serving as Producer of Disney's upcoming live action reimagining of Dumbo. Previously Frey executive produced Miss Peregrine's Home for Peculiar Children for 20th Century Fox and Big Eyes for The Weinstein Company. In 2012 Frey co-produced Frankenweenie, which received an Academy Award nomination for Best Animated Picture. That same year he produced the music video Here With Me for The Killers.

Frey has worked on numerous feature films, including as Associate Producer on Alice in Wonderland, Dark Shadows, Sweeney Todd: The Demon Barber of Fleet Street, Abraham Lincoln: Vampire Hunter, Corpse Bride, and Charlie and the Chocolate Factory. Other credits also include producer of the documentary A Conversation with Danny Elfman and Tim Burton; writer of the Frankenweenie-based short film Captain Sparky vs. the Flying Saucers; and editor of the comprehensive and award-winning publication The Art of Tim Burton. Derek has worked closely with curators from the Museum of Modern Art on the creation of the Tim Burton touring exhibit, which made record-breaking stops in New York City, Melbourne, Paris, Los Angeles, Seoul, Prague, Tokyo, Osaka, Brühl, São Paulo, Shanghai, Hong Kong and Mexico City.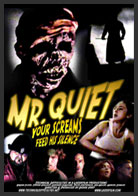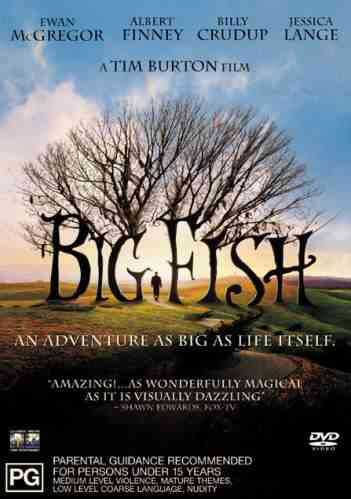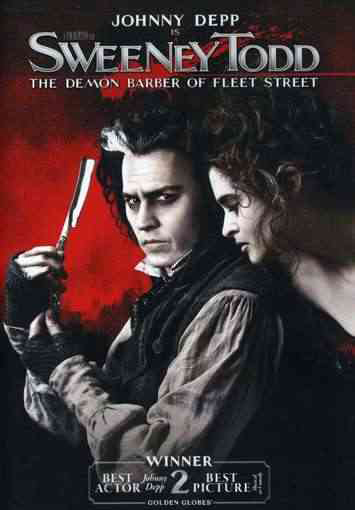 In addition to his work with Burton, Frey directs his own films and music videos, including his 2016 Hawaiian horror featurette Green Lake which had a successful run appearing in over 40 film festivals and collecting 47 awards. In 2012 Frey directed The Ballad of Sandeep, which appeared in over 35 film festivals, winning a multitude of awards including Best Director at the Independent Film Quarterly Festival and Best Featurette at the Las Vegas International CineFest. In 2013 he directed the comedic short Sky Blue Collar, which was awarded Best Director at the Chicago Comedy Film Festival and Best Picture at the International Film Festival of Comedy, Romance, and Musical. Frey's 2014 dark comedy Motel Providence also proved a success being awarded Best Director at the Filmmaker of the Year Festival and Best Comedy at the ASF and Media International Film Festivals. An avid music fan, Derek served as Executive Producer of the 2015 album A Big Distraction by Big Island of Hawaii progressive rock band Technical Difficulties. Frey's most recent directorial effort Kill the Engine is poised to hit the festival circuit in 2017.
Converstations with Tim Lammers:
www.directconversations.com/derekfrey
The Original Van Goghs Ear Anthology.
An interview with and the photography of Derek Frey:
www.theoriginalvangoghsearanthology.com/derekfrey
Derek's IMDB profile: http://www.imdb.com/name/nm0294553/filmoyear
Derek's Complete Filmography:
Film - Director/Cinematographer/Editor
Kill The Engine (2017)
Green Lake (2016)
Motel Providence (2014)
Sky Blue Collar (2013)
Vampires Kiss/Blood inside (2012)
The Ballad of Sandeep (2011)
The Curse of the Sacred Stone (2010)
London Madness (2005)
Spread (2004)
Sketch (2000)
Bigfoot: Encounter in Burbank (1998)
Captain Crabcakes (1997)
Verge of Darkness (1995)
Into Thin Air (1994)
Music Video - Director/Cinematographer
(Come In) The Water's Fine (2017) - Technical Difficulties
God Came 'Round (2017) – Professor T and the East Side Shredders
Behind the Scenes - Here With Me (2013) - The Killers
Vampires Kiss (2012) - Witching Hour
Blood inside (2012) - Witching Hour
That's What You Get (2010) - The Mars Patrol
I Know (I Just Don't Care) (2009) - Technical Difficulties
Johnny (2007) - Technical Difficulties
Jimmy

(2006) - Technical Difficulties
Mr. Quiet (2005) -Technical Difficulties
Briny Deep (2004) -Technical Difficulties
Jungle (2003) -Technical Difficulties
Sex is Easier (2002) -Technical Difficulties
Cinematographer
Producer
Dumbo (2019) Producer – Dir. Tim Burton
Miss Peregrine's Home for Peculiar Children (2016) Executive Producer - Dir. Tim Burton
Big Eyes (2014) Executive Producer - Dir. Tim Burton
Here With Me (2013) Producer - Music Video for The Killers - Dir. Tim Burton
Frankenweenie (2012) Co-Producer - Dir. Tim Burton
Dark Shadows (2012) Associate Producer - Dir. Tim Burton

Abraham Lincoln: Vampire Hunter (2012) Associate Producer - Dir. Timur Bekmambetov
A Conversation with Danny Elfman and Tim Burton (2011) Producer
Alice in Wonderland (2010) Associate Producer - Dir. Tim Burton
Sweeney Todd (2007) Associate Producer - Dir. Tim Burton
Corpse Bride (2005) Associate Producer - Dir. Mike Johnson & Tim Burton
Writer
Green Lake (Story By) (2015)
Captain Sparky vs. The Flying Saucers (2013) Dir. Mark Waring
The Curse of the Sacred Stone (2010)
The Day the Dolls Struck Back! (2002)
The Upper Hand (2001)
Assistant to Tim Burton
Production Coordinator
Production Assistant
The Faculty (1995) (ABC Productions)